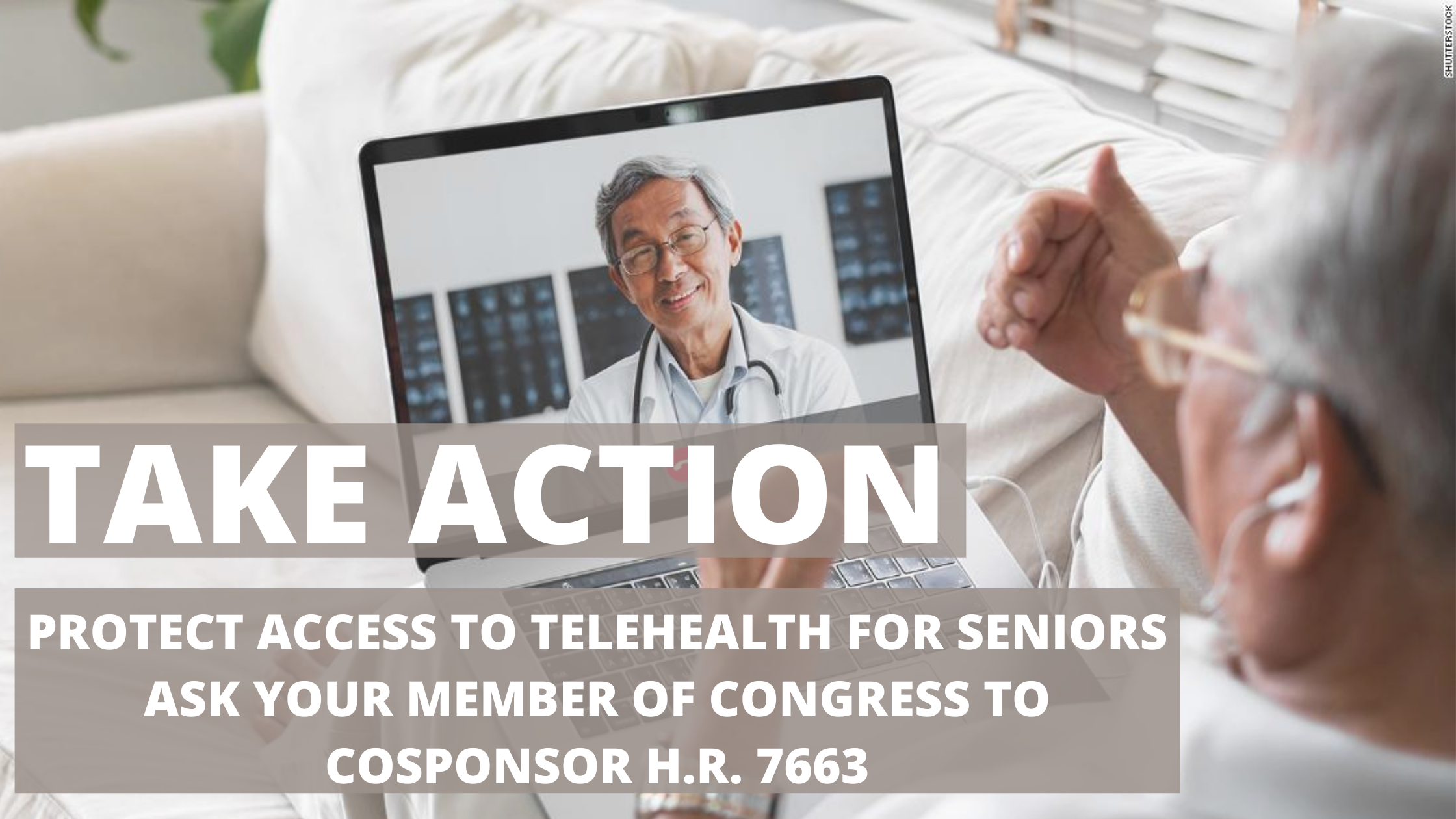 Ask your Member of Congress to support and cosponsor commonsense legislation that would ensure Medicare beneficiaries may continue to access care through telehealth after the current health crisis has passed. The Protecting Access to Post-COVID-19 Telehealth Act of 2020 (H.R. 7663) would do just that.
For too long, outdated and overly burdensome restrictions in Medicare have severely limited access to telehealth services for our seniors and vulnerable populations. When the COVID-19 pandemic hit and in-person care was not an option for many patients, particularly the most vulnerable populations, Congress permitted providers to deliver care via telehealth on a temporary basis – providing a lifeline to patients and providers. Throughout the pandemic, health care systems, providers, and the federal government have invested time and resources in telehealth to ensure patients can continue to receive necessary care in a safe and effective manner.
There is no longer doubt that clinicians and patients benefit from telehealth – for many it has been the only safe means to access vital care. However, our seniors will again lose access to this important service unless Congress takes decisive action and makes these changes permanent.
Back in June, AdvaMed, the Alliance for Connected Care, American Telemedicine Association, eHealth Initiative, Health Innovation Alliance, HIMSS, and PCHAlliance led 340 healthcare organizations in a letter urging Congressional leaders to make telehealth flexibilities created during the COVID-19 pandemic permanent. This legislation is our best chance to achieve these goals.
Now we need your help to protect the critical gains. We must continue to ensure access to quality care. Tell Congress we can't go back and ask your Member of Congress to cosponsor bipartisan legislation that makes these important changes permanent.
 [maxbutton name="Take Action"]