During this event, telehealth leaders spoke to what their systems are doing and how they are using new flexibility created by Congress to deliver telehealth during the COVID-19 pandemic.  A couple of teaser screenshots are included below.  Presentation PDF. 

Dr. Ethan Booker, Medical Director at MedStar Telehealth Innovation Center
"In February, we thought we had a decent month, with about 240 telehealth video visits delivered to people's homes. Since March 13, we have completed more than 12,000 video visits and now have approximately 1000 providers in our health care system using telehealth to provide care."
"We used to do about 5-6 of [scheduled outpatient visits] a week, as you can see here, we did more than a 1,000 Friday and it has continued to grow through the early part of the week."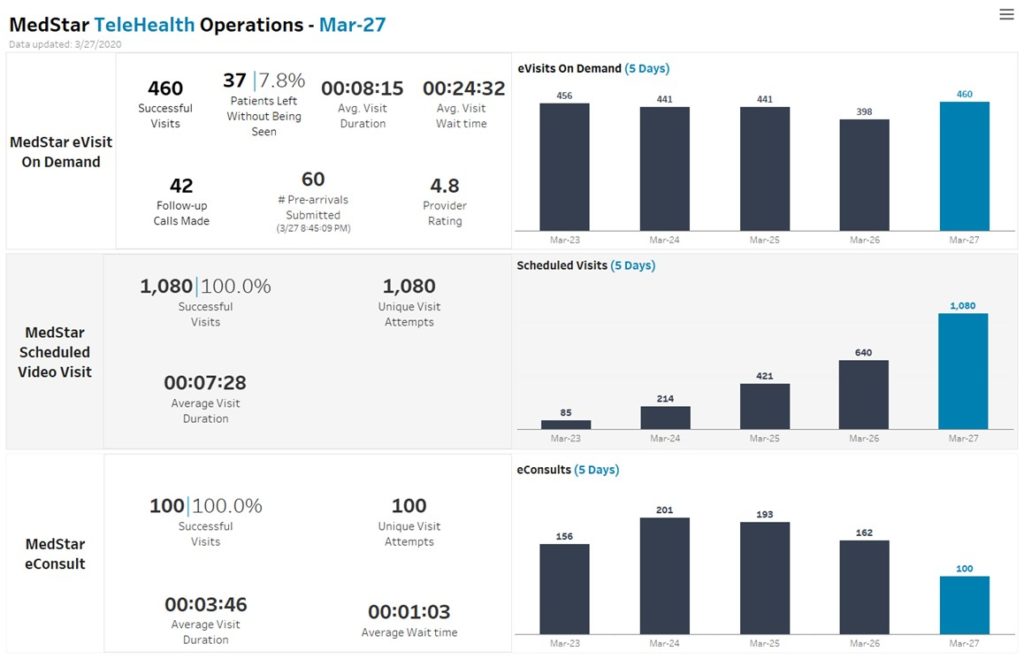 Dr. Todd J. Vento – Medical Director for the Infectious Diseases Telehealth Service at Intermountain Healthcare
Intermountain is leveraging its longstanding telehealth expertise to respond to the COVID-19 pandemic and increased requests for virtual communications and triaging.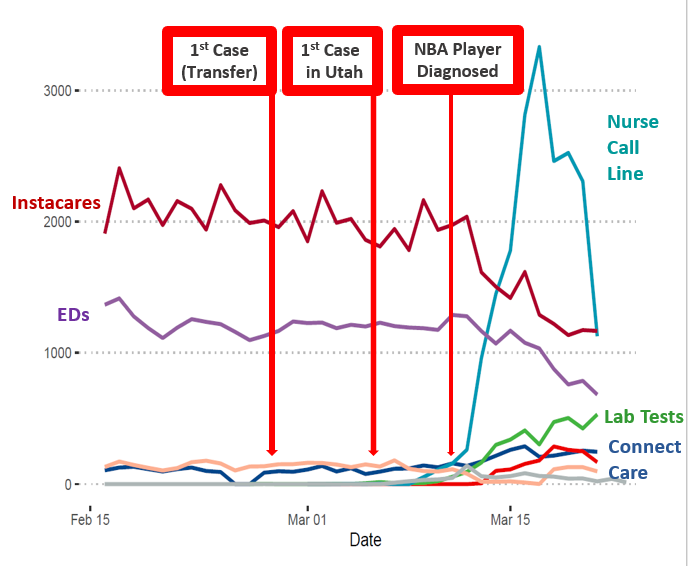 Dr. Lawrence "Rusty" Hofmann, Medical Director of Digital Health at Stanford Health
In two weeks Stanford Health Care scaled video visits from less than 1% to more than 40% of all ambulatory visits, screening patients with URI symptoms, reducing unnecessary exposure, minimizing community spread and maximizing medical resources.
Stanford also strongly encourages participation in their National Daily Health Survey — which will learn and predict which geographical areas will be most impacted by coronavirus based on patient-reported data.