Taskforce on Telehealth Policy Issues Final Report
View the report here.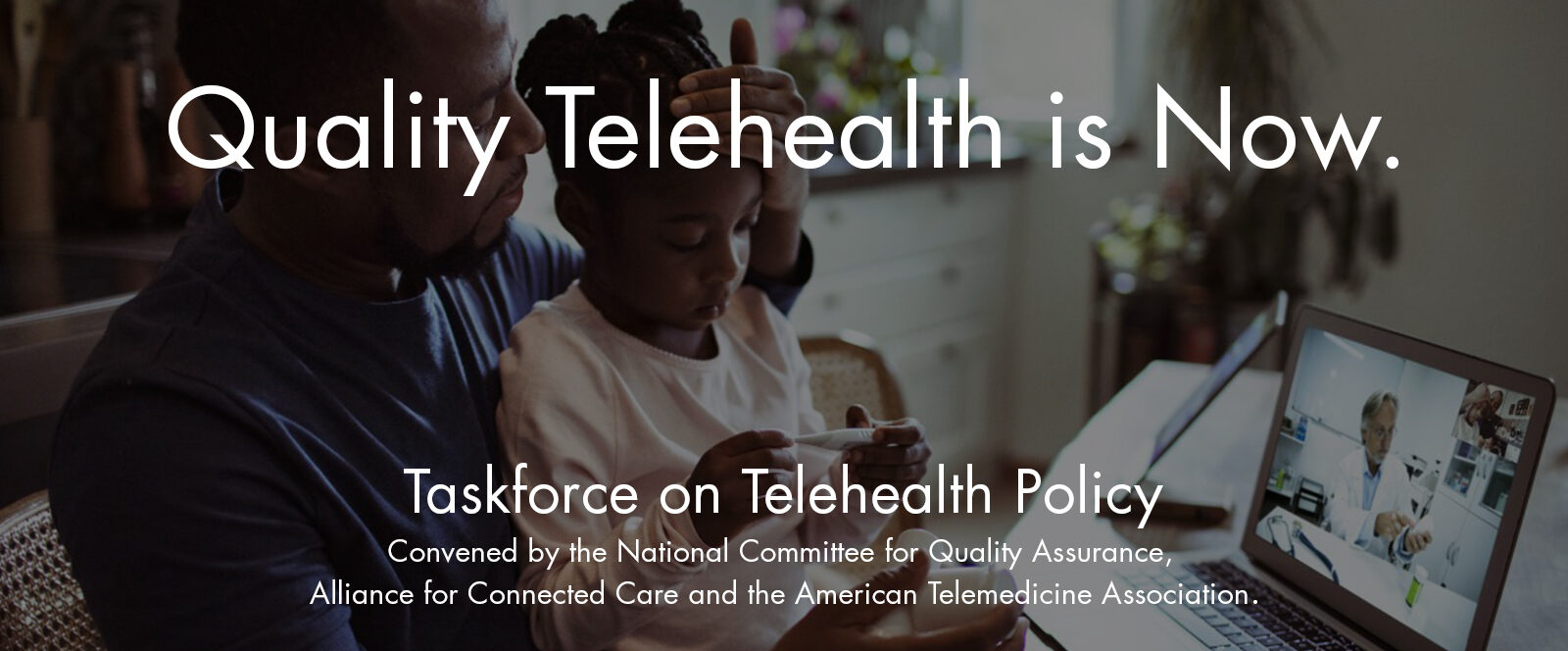 Twenty-three of the nation's leading healthcare experts released their much-anticipated final report on Tuesday, September 15, identifying challenges and opportunities for telehealth in the wake of the COVID-19 pandemic. The Taskforce on Telehealth Policy, convened by the National Committee for Quality Assurance, the Alliance for Connected Care, and the American Telemedicine Association, spent the summer building consensus among its members on a comprehensive set of findings and recommendations.
Taskforce members – representing a broad spectrum of health plans, providers, consumer advocates and health quality experts from the public, private and non-profit sectors – see the report as a blueprint for how policymakers can harness the rapid expansion of telehealth and create lasting healthcare improvements that prioritize patient safety, quality, and equitable access to care.
"This report sets the stage for the clear, decisive action from policymakers," said Krista Drobac, Executive Director of the Alliance for Connected Care. While there is a need for continued data collection and thoughtful regulation, this report demonstrates that both patients and clinicians agree that remote care options should remain available after the public health emergency comes to an end."
The Alliance for Connected Care is proud to be partnering with NCQA and the American Telemedicine Association to launch the Taskforce on Telehealth Policy to develop recommendations to Congress on permanent telehealth policy. View background on the initiative.